BHS Honor Societies: What are They?
A Comprehensive Guide to the Honor Societies at Bangor High
You may have noticed, either from posters around the school or from the daily announcements, that Bangor High School has a number of groups called "Honor Societies". But, you might be wondering, what is an Honor Society?
An Honor Society's goals are for students to commit themselves to community service (typically connected to a specific society), to develop their character and leadership qualities, and to achieve scholastic excellence. Bangor High School has many different Honor Societies open to juniors and seniors, which include The National English Honor Society, Rho Kappa (Social Studies Honor Society), the National French Honor Society, the National Spanish Honor Society, and the National Chinese Honor Society. Each honor society has a slightly different mission for its members.
"The National French and Spanish Honor Societies were established to recognize excellence in the study of world languages," says Ms. Schuiling, the head of the National French Honor Society. "In that tradition, we have gathered to formally recognize Bangor High School students who have distinguished themselves in the study of world languages."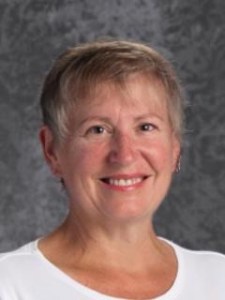 For example, the National Honor Society, a nationwide organization, was established in 1921, with the intended purpose of recognizing high school students with strong values of scholarship, service, leadership, and character. In order to be accepted, students must demonstrate strong academics, leadership skills, and dedication to serving the community. National Honor Society gives students the opportunity to serve both Bangor High School and the Bangor community through peer-mentoring, service projects, and many other volunteer opportunities. 
"Throughout their past years of language study, members of our honor society chapters have served their classmates, their school, and their community," adds Ms. Schuiling. She continues, "By recognizing that a language can be a strong tie between persons of differing regions, of differing races, or of differing religions, these students have promoted open communication and cultural understanding." 
So, what can you do to become part of one (or multiple!) Honor Societies? Although the inductions have already happened for the 2021-2022 school year, returning students will have the chance to apply next year, with applications opening either in the late spring or early fall of 2022. And, of course, students who are hoping to be accepted into an Honor Society should participate in community service, seek out leadership opportunities, and maintain excellent academics, in keeping with the expectations of all of Bangor's Honor Societies.