The Homecoming Staff 
Bangor High is lucky to have so many dedicated staff members, many of whom are graduates.
It was brought to my attention that many members of our treasured staff were once students here at Bangor High—more than twenty, in fact. Many of these staff members were gracious enough to give me some of their time to talk about their experience here. They shared stories about their time in academics, with friends, and as teachers.
It was an honor to hear the stories they had to share. I hope to become a teacher one day, and as a freshman, it was especially heartening to hear how lovely a homecoming they received when they returned to their alma mater from their coworkers and students. It made me want to come home to teach someday. 
We're lucky to have so many amazing people working in our building, and to all of them, sincerely, thank you for your time. 
The majority of our staff-alumni graduated in the 1980s—Jim Fahey and Heather Hopkins, Jim Bohm, and Mike Bassi in '88, Jeff Fahey in '83, Robert Gould in '82, Wanda Pacifici in '80, Mark Quinn and Renee Perron in '87, and Dawn Beswick and Paul Butler in '89. There have been many changes to the school, of course, since they were here; this includes the removal of the smoking area, for one, and the addition of the catwalk (or the skywalk, depending on who you ask), as many of them noted. The heart of the school, however, has remained the same.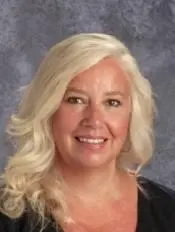 "It's still people in the building who care about the students, about each other. It's still students who care about being here," as it was so eloquently put by Mrs. Hopkins. 
In themselves, these staff members saw the mark of maturity, of a broader mindset. Many had traveled, seen more of the world, or of our country. They've married, had children, and sent them to Bangor schools. 
Mr. Gould's children graduated from Bangor High already; "Outdoor" Mr. Fahey has a son who's a senior and a son who graduated; Mrs. Hopkins has two children that graduated and a daughter who will be joining us as a freshman next year; Mr. Quinn has two daughters here. 
Surprisingly, none of our 1980s class met their partners in high school. They met their husbands and wives later in life, either in college or in the workforce. 
"Outdoor" Mr. Fahey said, "No, I didn't [meet her in high school]. She went to, coughing, Orono." 
Mr. Quinn and Mrs. Perron noted that they graduated together and had known each other in high school, and Mrs. Beswick noted that she graduated with Mr. Butler. I would also like to thank Mrs. Beswick's son Cameron for his service in the U.S Air Force. He's stationed in Louisiana, to be deployed to South Korea in September.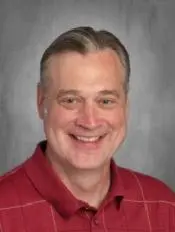 We also have a few '90s graduates on our staff: Mr. Mosca, '90, and Mr. Spreng, '91. They also noted that their outlooks on life had been adjusted. Mr. Spreng's wife (who he did, for the record, meet in high school) teases him for having been so oblivious as a student. Where Mr. Mosca always knew he wanted to be a teacher, Mr. Spreng was inspired by his baseball coach, who happened to be a math teacher, as well. He once took a class in room A-113, where he now teaches.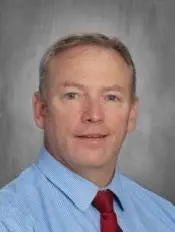 We have two members of the staff who graduated in the 2000s: Mrs. Sanderson, '13, and Mrs. Cone, '04, whose children attend Vine Street. Mrs. Sanderson, who met her husband in high school, can be found in the nurse's office, a place she always knew she wanted to be. She studied to become a nurse and worked in obstetrics (OB) until the opportunity for a change came. Mrs. Cone received her bachelor's in psychology in 2008, and her masters in school counseling in 2011. 
Mrs. Sanderson said, "I'm so excited to be able to give back to a town that's near and dear to my heart." Mrs. Pacific said "I enjoy working here… It's like I've come full circle." Mrs. Hopkins (despite her fear of people making fun of her for being cheesy), noted repeatedly her pride to work here. 
Some things remained the same, no matter who I interviewed. A sampling of some random quotes from my interview: Yes, I got good grades, maybe a 'C' in there somewhere, probably in math. (Funnily enough, I heard this even from the math teachers.) The catwalk wasn't here when I was, the heart of the school is the same. The students are great. 
Overall, we are lucky to have such devoted teachers and staff caring for our students, and from all of us at the Rampage, thank you for the time you've put into our school. You are deserving of all the respect you are shown and more. 
Here is list of Ram Alums:
Mike Bassi, Dawn Beswick, Jim Bohm, Paul Butler, Justine Cone, Jeff Fahey, Jim Fahey, Lance Fenimore, Rob Gould, Heather Hopkins, Al Mosca, Evan Marshall, Wanda Pacifici, Renee Perron, Rob Powell, Mark Quinn, Robert Spreng, Ally Sanderson, Steve Vanidestine, Stevie Vanidestine, Jr., and Rob Young.