Activity Fair Set For Thursday, September 15
Clubs across Bangor High prepare to recruit new members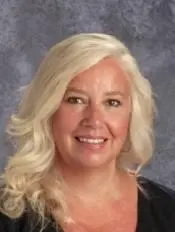 BANGOR–This year's Activity Fair will be held on the morning of Thursday, September 15, from 7:10 to 7:45 am in the BHS gymnasium.
The annual activity fair is a great opportunity for students to find clubs and activities that interest them. BHS clubs will be hosting tables where students can learn about a club's mission, when and where it holds meetings, what those meetings will involve, and more. There will also be sign-up sheets to help clubs keep track of new members. 
This will be the first in-person activity fair since the start of the COVID-19 pandemic, when Bangor High's administration began sharing informational slideshows instead of in-person fairs. Since students will be able to talk to club members instead of just reading text or watching a video, there will be plenty of opportunities to ask questions.
Students are welcome to join as many clubs as they'd like but should keep in mind that meeting times can overlap and it may be difficult to juggle too many activities.
If you're already a member of a club, don't wait to get in touch with your club's advisor(s). Several clubs, including Service Club, SEED, and the Math Team, have held meetings already or have meetings scheduled before September 15.