Queen City Cinema Offers Fun and Excitement
An exciting experience for everyone!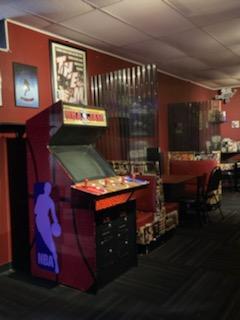 BANGOR—Queen City Cinema is a lively colorful theater and eatery located in downtown Bangor. This underground cinema features many things that bring excitement to Bangor, such as its movie theaters, arcade, and restaurant. The various posters and figurines on the wall make this the perfect place to spend an evening.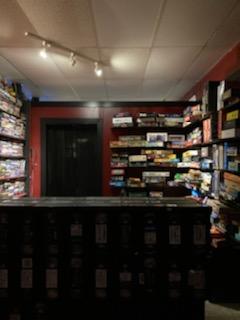 The movie theaters at Queen City are reasonably priced to rent out, starting at $22. They are clean and well organized and have over 300+ movies to choose from or bring one of your favorites from home.
The staff at Queen City are always friendly, helpful, and great to have conversations with. This small business is fairly popular among people of all ages making it a comfortable environment for everyone. 
Queen City has top-tier food and many creative twists to generic recipes making it even better. 
Whether you're with family, friends, or even by yourself this small business is worth checking out.