After Key Departures, Cross Country Team Eyes Success 
A season after graduating more than half of its top runners, the Bangor High School cross country team looks for post-season success at meets such as the Kennebec Valley Athletic Conference (KVAC) championships.
Last year, the team saw the departures of two of the strongest runners in the state: Daniel McCarthy and Megan Randall. Both have continued to run at Georgetown University and Michigan State University, respectively.
The girls, who return five of their top seven from last year, "are the defending conference champions," head coach Roger Huber said. "We came in second last year at the regional championship on the tiebreaker. The girls are looking for a conference championship and their first-ever Northern Maine title," he added.
"Our goal [for the boys] at regionals is to simply qualify for the state championship," stated Huber. The boys graduated four out of their top seven runners from the 2021 season. 
Ten seniors are on the team's roster this year. They are Will Caron, Ethan DeMerchant, Declan Faircloth-Walshe, Sadie Harrow, Abby MacDonald, Samuel McCarthy, Adam Miller-Treat, Reagan Monroe, Patrick O'Brien, and Lucas Sun. 
"Cross country is a really close environment with a lot of runners because we all kind of know it's going to be painful," reflected Miller-Treat on the sport. "It's not necessarily as reliant on your team. You're just trying to improve yourself as best you can."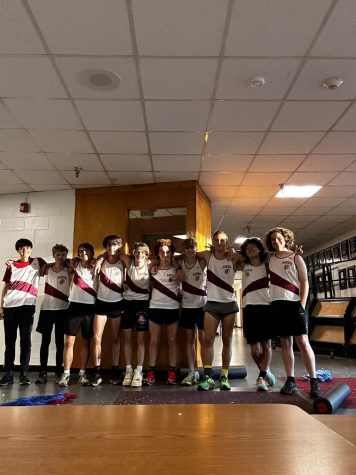 MacDonald agreed: "The environment itself is just one of the best sports environments I've been around." She noted the impressive coaching staff as well, saying, "Coach Huber does a really good job at being able to not only focus on how to keep you safe from injury and keep you improving but also taking into account if you're going to run indoor and outdoor [track and field]." 
Harrow, a top-20 Maine Class A runner, added, "I am very excited. Our whole team has been working so hard since June. So we are just ready to give it our all and we're really excited to also work together as a team and hopefully win the championships."