Renovated Cameron Stadium Hosts First Turf Football Game
$2.7 million field put to good use in Bangor vs. Deering faceoff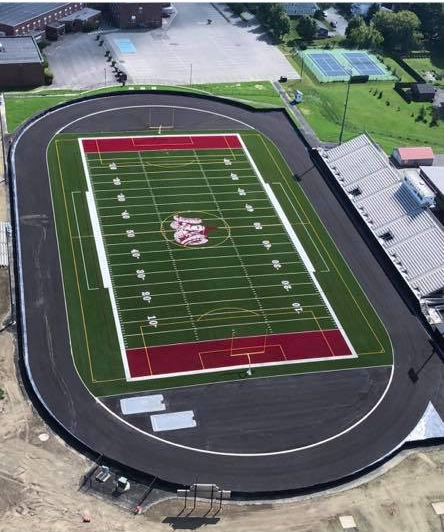 BANGOR– Friday, October 1st marked the beginning of a new era of Bangor sports when the Bangor High School Rams played their first game on the brand new turf field.
The opening of the new field has been highly anticipated by the Bangor sports community, as it will be the first turf field Bangor will be able to call its own.
"The whole team is very excited. We've been looking forward to this all week," says Austin Lozano, right guard for the Rams.
The anticipation has continued to build in recent weeks because of the many delays the construction has undergone.
Due to the weather, the track has not been completed, which has contributed to the delays. However, there has been nothing but gratitude from players that they even get a turf field.
The next football game at Cameron Stadium is scheduled for Friday, October 8th, when the Rams will host Edward Little.
Will you go to the newly designed Cameron Stadium on Friday?
Sorry, there was an error loading this poll.