BANGOR HIGH LAUNCHES NEW PILOT PROGRAM
Speak Truth to Power combines storytelling and interactive learning to create change and advance human rights.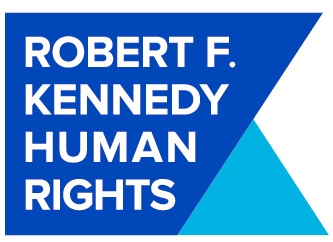 BANGOR– A new partnership has formed between Bangor High School and non-profit Robert F. Kennedy Human Rights, aiming to implement a new pilot program titled Speak Truth to Power.
Speak Truth to Power combines storytelling and interactive learning to help students identify and address human rights issues locally and nationally. Robert F. Kennedy Human Rights sought to partner with Bangor High School to help teachers empower students to understand and act on differences regarding race, gender, disabilities, and food insecurity. This new pilot program at BHS has the potential to be the foundation of how schools across the nation address justice and the principles of equality.
The partnership has been in the making since 2020, and the attempt to finalize the unity was taken on by Bangor High School's director of guidance, Adam Leach.
"Bangor High School and the community in general is facing a wide range of social-emotion challenges, from mental health and an understanding of LGBTQ+ rights, to race and income inequality," says Leach. "As a school, we need to find efficient ways to deliver effective Social-Emotional Learning programs and the Human Rights Education approach affords us the opportunity to be supportive in all areas of SEL within the time constraints and educational mission of our school."
Leach clarifies that the "program is not a curriculum, it is a set of resources and assets that we can use as needed, based on our local conditions and priorities, to address human rights and social-emotional learning in a very customized manner" and that "RFK is not calling the shots or setting the agenda for Bangor, but instead they are acting in a supportive role for the common good of our students and staff."
The Ogunquit-based Tramuto Foundation also helped implement the pilot program into Bangor High.