Bangor's Varsity Soccer Teams Win on Senior Night
Boys and Girls soccer teams finish regular season on high note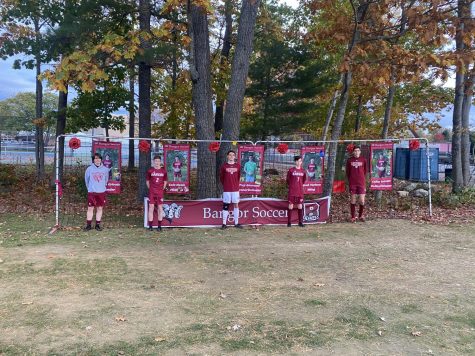 BANGOR–Both varsity soccer teams won their senior night games, the girls defeating Mt. Blue 2-1 at Cameron Stadium and the boys beating Hampden Academy 3-2 at the Bangor High School field.
Scoring goals for the boys were freshman Josh Partel (2) and junior Sam Ahola (1). For the girls, senior Devon St. Louis and sophomore Ani Roberts (in her first game back from a knee injury) both scored once.
The girls' team remains undefeated this season, winning them a number one seed and home-field advantage throughout the playoffs. The boys' team secured the number four seed and is set to host a playoff game in the first round.
Both teams are poised to make deep runs in the playoffs this year.