Thirty-Plus Years: Talking to the Four Longest Standing Teachers at BHS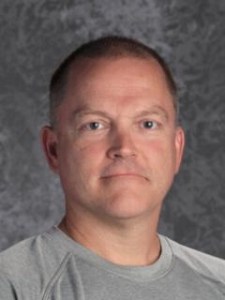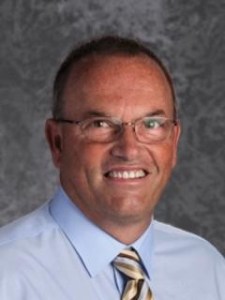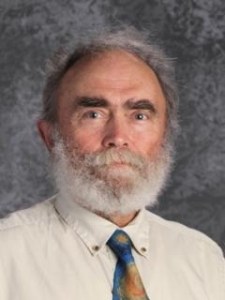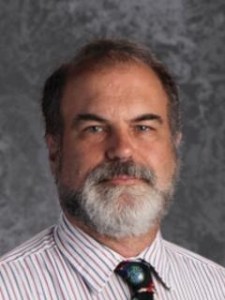 Bill Ames. Mark Hackett. Jeffrey Fahey. Joseph Pelletier. The four longest-standing teachers at Bangor High School. Mr. Ames and Mr. Hackett started the same year, Mr. Pelletier and Mr. Fahey about a year apart. Mr. Hackett had a quote to share, from Pat Conroy's Prince of Tides, which touches nicely on how all of them seem to feel about their professions: "I am a teacher, a coach, and a well-loved man, and it is more than enough."
All four of these men have been at BHS for over thirty years (Mr. Ames and Mr. Hackett for thirty-four, Mr. Fahey for thirty-three, and Mr. Pelletier for thirty). Over those years, you're bound to collect some memories, fond or otherwise, especially if you spend that time in one place. I asked each of them what their favorite memory of teaching at Bangor was, and all had interesting stories to share. 
Mr. Ames looks fondly at a student-driven research event centered around the Holocaust. Mr. Hackett has been teaching here long enough to encounter multiple generations in class and says that "it's fun to hear [students] tell me stories they've heard from their parents." Coach Fahey and Mr. Pelletier, though they teach very different subjects, had similar responses to the question. Both said that they loved all of the students they've met over the years and the interactions they've had with them. 
Having spent most of their careers at the same institution, the question was bound to come up: Did these men have any career-centric regrets? Overwhelmingly, the answer was no. All four teachers are pleased with where they are today, and the things that they've accomplished with their careers. Though a few said they would have pursued another degree or tried to teach more than one subject, the general consensus was that coming to teach at Bangor was the best thing they could have done. 
Coach Fahey said, "I went to high school here, I student-taught here, I couldn't imagine, really, teaching anywhere else…the first opportunity I had to come to Bangor, I applied." Mr. Ames, who originally taught in Massachusetts, used to vacation in Acadia, annually. He says that "it became harder and harder to figure out why we kept turning around [to go back home to Massachusetts]… I was able to sort of, like, grit my teeth. I applied to Bangor." Mr. Pelletier, nearly speechless, simply said, when asked if he had any regrets, "Not at all." 
All four teachers raved about their experiences at BHS. Common themes included the "positive work environment,"  "great kids," and  "good students."
According to Coach Fahey, "Having taught for thirty-four years, the students haven't changed a whole lot… We still have an amazing group of students." Mr. Pelletier, despite being at least four years from retirement, said "It's been a great run, I'll put it that way." Mr. Ames, who hinted that this might be his last year of teaching, said "It's been a great career." Mr. Hackett—who, although he attended nearby Orono High School in his youth, has always had great respect for Bangor—said "The people I work with closely have become great friends… the school's values match my own." 
Although all four will be retiring in the near future, I can say with confidence that I am honored to know them. Their dedication to this school, and to our education, is flattering and proven by the years they've spent here. But don't take my word for it – ask them, and thank them for yourselves: Mr. Ames in Room A-107, Mr. Pelletier in A-105, Coach Fahey in Red Barry Gym, and Mr. Hackett, whose office can be found in lower B-wing.