Getting Thrills on Widowmaker Hill
Get rad, but be careful as you descend the radical decline of this local legend.
BANGOR—Steep, near a dog park and a place that should be avoided on icy days, Widowmaker Hill is an excellently dangerous (and fun) sledding spot on Park in Bangor.
Otherwise known as "Suicide Hill," Widowmaker Hill is a rather well-known place where one can find snowboarding, sledding, and more occurring during the winter. Currently, it has a 4.8-star rating on Google with comments such as "Historic amongst Bangorians" from Viktor Warhola and "ngl kinda ripped the world largest ssx tricky uber trick off a ramp the other day broke my ankle but its chill" from Zack Smith.
But why does a beloved and iconic sledding spot have such a reputation for being bone-shattering? A student from Bangor High, Zach Smith, who is not the Zack Smith that "ripped the world largest ssx tricky uber trick," experienced the dangerous aspect of Widowmaker Hill. Smith and his friends had gone snowboarding earlier this year. They had created board ramps and utilized the hill until a tail grab attempt went bad, Smith fell and broke his collarbone. Smith explained that he had fallen directly on his shoulder and that the situation was bad. The group of friends had to make a sling out of one of their shirts while another drove Smith to the hospital. Surgery followed a bit after the incident and Smith has not been back since.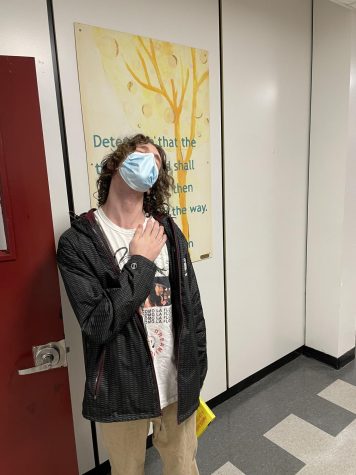 Smith recalled another incident at Widowmaker Hill during his fifth-grade year with his friend, Jeff. His friend had gone down the hill headfirst and backward, went off the jump they had created way too high in the air, and his body slammed into the ground, breaking his ankle. 
Though Widowmaker Hill has seen its fair share of accidents, it continues to be a place for those who want to test the limits of an icy hill and less-sturdy ankles.