Maine CDC No Longer Recommends Masks in Schools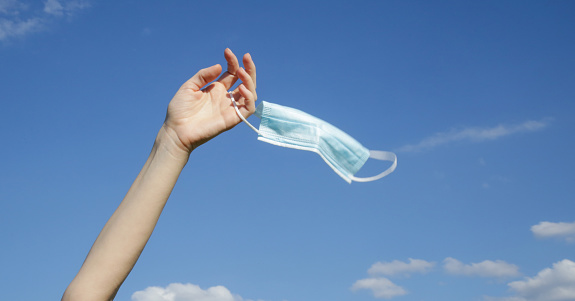 MAINE–The Maine CDC has announced today that masks will no longer be recommended in any schools, and that it is safe for masking to be based on personal choice. This comes as schools around the state and around the country have ended  mask mandates and recommendations.
Maine has never had a statewide mask mandate for schools; they have allowed individual school districts to make their own decisions about COVID-19 policy. However, up until today, the Maine CDC recommended masks be worn in schools, which caused most Maine schools to still require them.
After nearly two years of strict masking requirements, schools around the state are starting to lift mask mandates as the Omicron variant of COVID-19 wanes. School districts, including Machias, Vassalboro and Chelsea have already become mask optional, while most others will be discussing changes to their mask policies at upcoming school board meetings. Bangor's next school board meeting is on March 9th.
In a poll conducted by RamPage, 67 percent of respondents, totaling 311 people, said they did not support mask requirements at BHS. Nine percent did not care either way, with the remaining 24 percent saying they would like them to continue. Overall, 463 people from the school community participated in the poll.
This announcement comes on the heels of similar announcements from CDCs around the country; states including Massachusetts, Connecticut, Vermont, and New York are removing mask mandates for their schools as well.
After meeting with superintendents from around the state on February 10th, Dr. Nirav Shah, director of the Maine CDC, began to roll back COVID-19 precautions for schools, starting with contact tracing on February 16th. On February 25th, the national CDC announced that masks were no longer recommended in counties with lower levels of COVID cases.